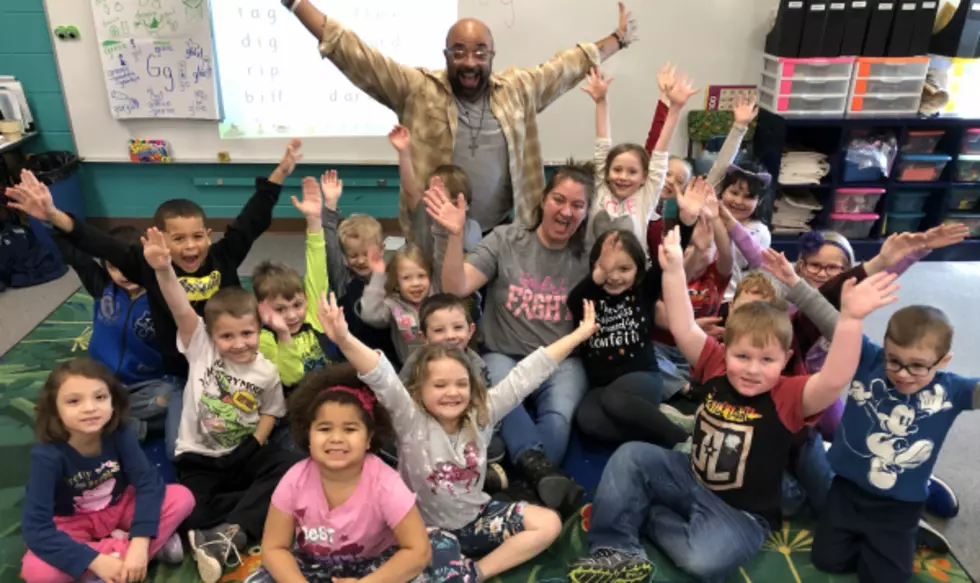 Our New Teacher Of The Week Is The Answer To A Mom's Prayers
TSM
Congratulations to 97ZOK's newest Teacher Of The Week, Mrs. Dooley from South Beloit's Clark Elementary School.
Mrs. Dooley was nominated by Amber Laue, a mom who feels so blessed that her daughters were in Mrs. Dooley's classroom. Amber writes:
Five years ago nervously sent my first child to Kindergarten, her very first school experience.  As a teacher myself, I hope and prayed that she would get a teacher that understood and appreciated her unique sense of humor and wise beyond her years self.  My prayers were answered when she walked through Mrs. Dooley's classroom door.  After watching Mrs. Dooley for five minutes that first day, I left very confident that my child would be just fine, and she was.

Mrs. Dooley became one of the most important people in my daughter's life.  Mrs. Dooley taught Natalie way more than academics.  She taught her how to be a good friend, and how to persevere.  She challenged her regularly to be her best self.  Mrs. Dooley remained a constant topic of conversation well beyond Natalie's kindergarten year.

Last year, it was my younger daughters turn to go to kindergarten.  She was so excited to go to school...as long as Mrs. Dooley was her teacher, and thank goodness she was!  My girls have very different personalities, and once again, Mrs. Dooley loved and cared for Whitney just as she did my older daughter.  Mrs. Dooley respects and cares for each of her students as if they are her own children.  Both of my girls had the absolute best kindergarten experience, and I firmly believe it is because of Mrs. Dooley's patience and understanding with her students.  She allows them to be themselves, and encourages them to be the best they can be.

Mrs. Dooley is one of the most deserving teachers of this award.  I am sad that I no longer have a child that will get to be in Mrs. Dooley's class, but I know that she will forever be a part of our hearts and our dinner conversations.