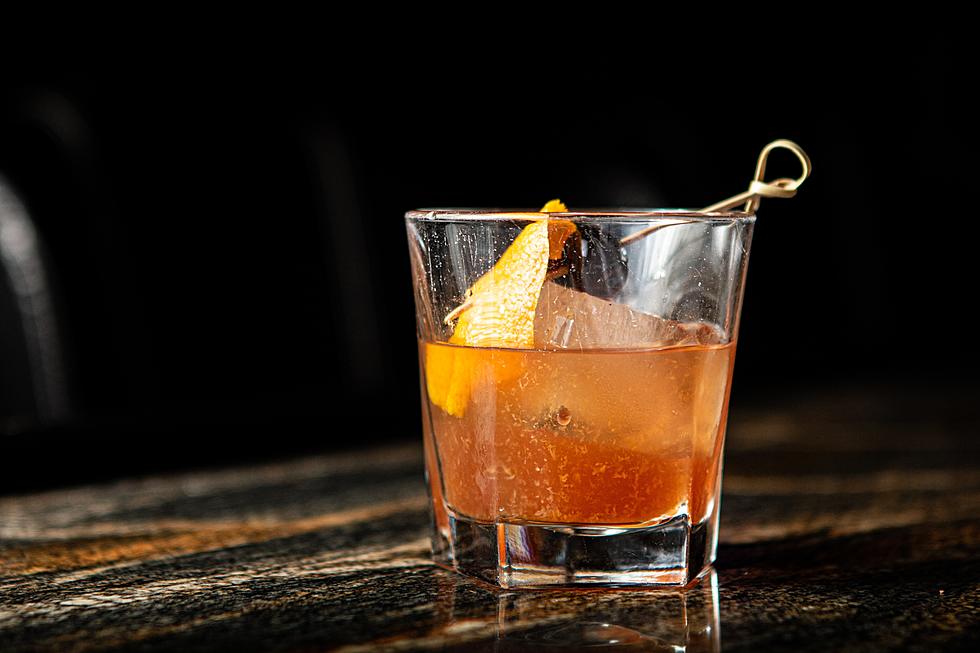 Generally, when you order an Old Fashioned from a bar you know what you're going to get. Some places make them better than others, but you expect something that resembles this.
This was what I learned to make during my bartending days and it's an excellent cocktail. There's really only one decision to make. Whiskey, bourbon, or rye. After that you need:
Some sugar or simple syrup if you're a fancy bar
Bitters
An orange
Now what you do with these ingredients will make a world of difference but if you just put all these ingredients in a glass, you'll get an old fashioned that 90% of the country will recognize.
Not the case if you walk into a Wisconsin bar.
I had the pleasure of visiting a Wisconsin bar last year during the NCAA tournament, Anchor Bar in Edgerton to be exact. A classic Wisconsin bar. How classic? They have weekly meat raffles.
Wisconsin enough for you?
I knew old fashioneds were popular in Wisconsin so I "when in Rome'd" it and ordered an old fashioned from the bartender. I was then asked two questions that I was unprepared for.
1. Brandy or whiskey?
Bourbon wasn't even an option and brandy was a curveball I wasn't expecting. And.
2. Sweet or sour?
I didn't know what she meant.
I asked her just to prepare what people usually order and she returned with a sweet brandy old fashioned.
It was delicious. Three more of those an an Illinois win over Chattanooga made for a wonderful evening in Wisconsin.
So what's the deal with old fashioneds in Wisconsin? When did brandy and flavor options get introduced?
The official reason is debated but there are some theories. This article from Wine Enthusiast has some decent theories. 
The brandy can possibly be traced back to the World's Fair in Chicago at the turn of the century. The Korbel company introduced their brandy there and it was a huge hit to the native Germans who came down from Wisconsin for the fair.
They would bring it back to Wisconsin and to this day the state of Wisconsin is responsible for 50% of the Korbel brandy consumed globally. They love it up there.
As far as the sweet and sour option. The article describes as a "sweet" old fashioned as topped with 7-up, and a "sour" old fashioned as topped with Squirt or sour mix and soda water. There is apparently a third option called "press" which is half 7-Up, half soda.
The Wine Enthusiast article suggests that the heavily social-drinking Wisconsinites added the mixture to make it possible to drink many of them throughout the night and not get completely obliterated like you would with the classic old fashioned cocktail.
No matter the reason, they are delicious and should be tried by anyone that likes to occasionally bend the elbow.
10 Roadside Stops in Wisconsin You Must See This Summer
READ ON: See the States Where People Live the Longest
Read on to learn the average life expectancy in each state.