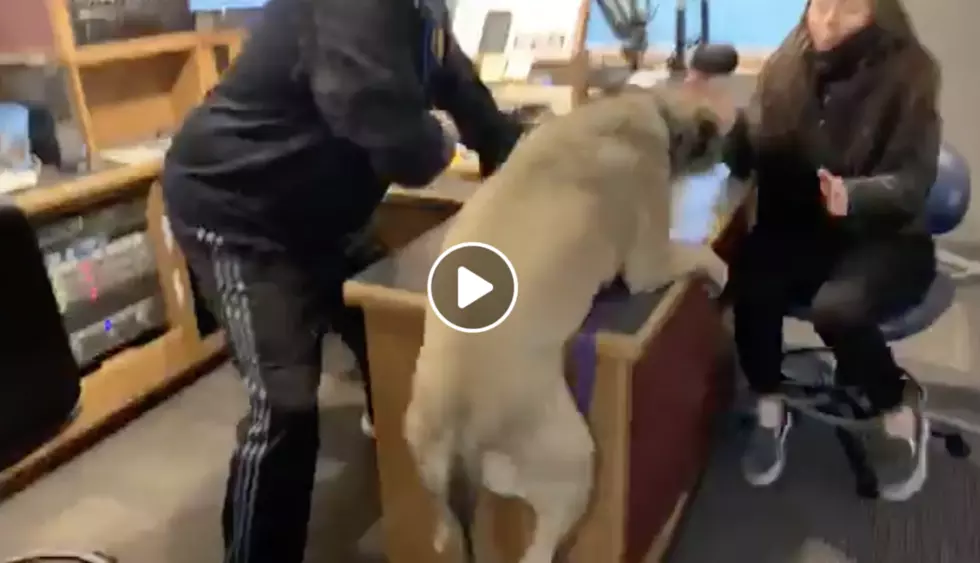 Giant Pitbull Mastiff Named 'Axel' Takes Over 97ZOK's Studios
97ZOK via Facebook
The Steve Shannon Show's guest from Noah's Ark Animal Sanctuary wasted no time in making his presence felt in the on-air studios.
Every Thursday (AKA Fursday), Noah's Ark visits with a dog looking for a 'furever' home, this week Axel came to just take over our hearts. Axel, who'd also been named Thanos for a brief time, is a six-year-old pitbull mastiff mix. What an amazingly gentle giant. So playful and fun.
From the moment Axel entered our building, we knew he was just looking for a good time.
Axel needs a furever home with room to play and several playmates. If you're interested in adopting him, or any other animal at Noah's Ark, you need to visit in person. The sanctuary is located at 111 N. 1st St., in downtown Rockford. You can get more info at noahsarkanimals.org.