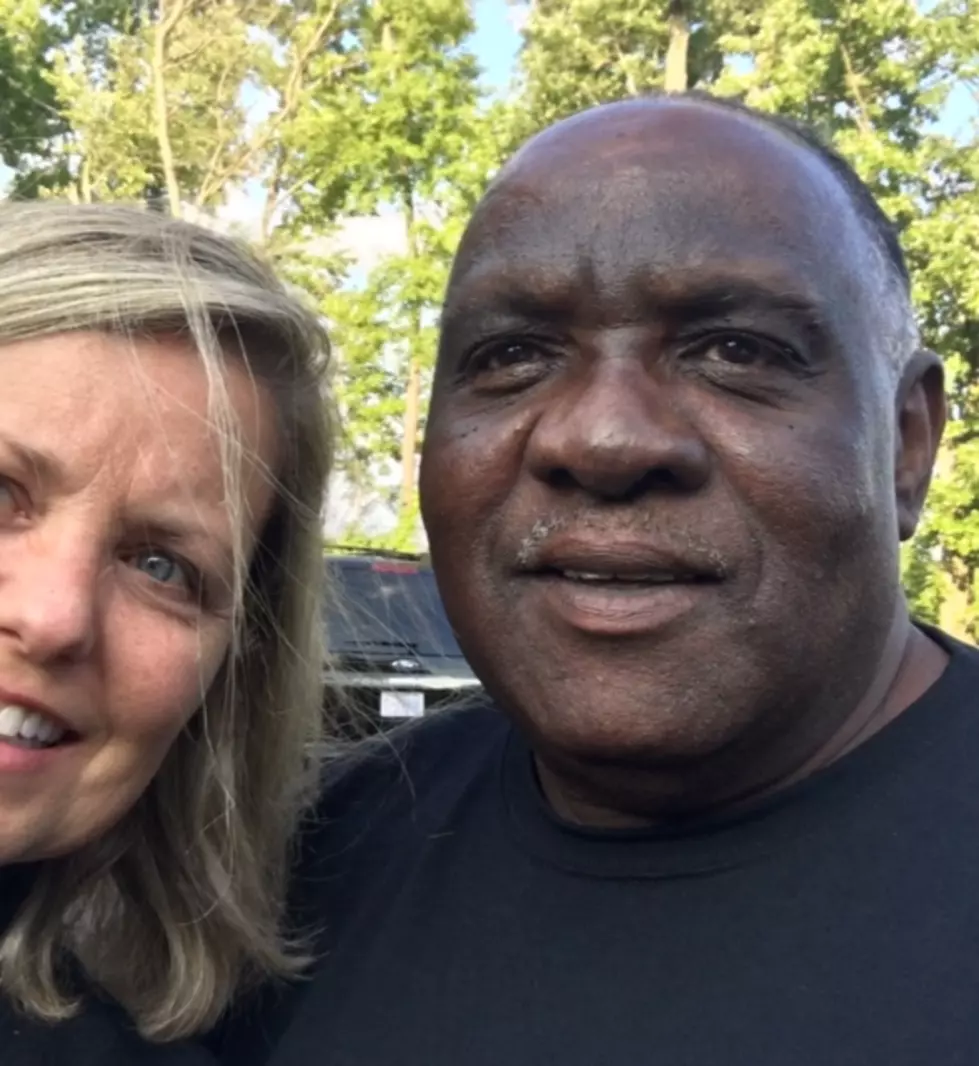 Illinois Resident Helps Uber Driver go to Rio to See His Son Compete in the Olympics
Liz Willock via GoFundMe
I don't consider myself to be a religious person by any means but I'm a true believer in the theory that God puts people in our paths for certain reasons, and when he does, we often forget the importance of interacting with those people. You might not think about it this way but the next time you're in an elevator with someone, communicate with them, just ask how they're day is going, because you never really know what could come from it.
It's a difficult task, I know, because a huge portion of human interaction has become so impersonal with things like Facebook, Snapchat and Twitter, but relating to the people we meet, face-to-face, could change their lives.
Take Liz Willock, for example. Willock was visiting Philadelphia from Chicago, for the Democratic National Convention and while she was there she met Uber driver, Ellis Hill.
According to the Chicago Tribune, thanks to some traffic restrictions and a longer than normal ride back to Willock's hotel, the two were able to discuss the Rio Olympics. Willock told Hill that she knew one of the swimmers competing, and it turns out, he knew someone too- his own son.
Willock learned that Hill didn't have the money to go and see his son compete and that's when she asked if she could help. Hill hesitated at first, shocked by the fact that this woman barely knew him, but that didn't stop her from setting up a gofundme page and raising enough money for Hill to go to Rio to see his son compete this Thursday.
After getting his passport, Hill left for Rio on Monday and will celebrate his son's 23rd birthday tomorrow. What an amazing birthday gift.