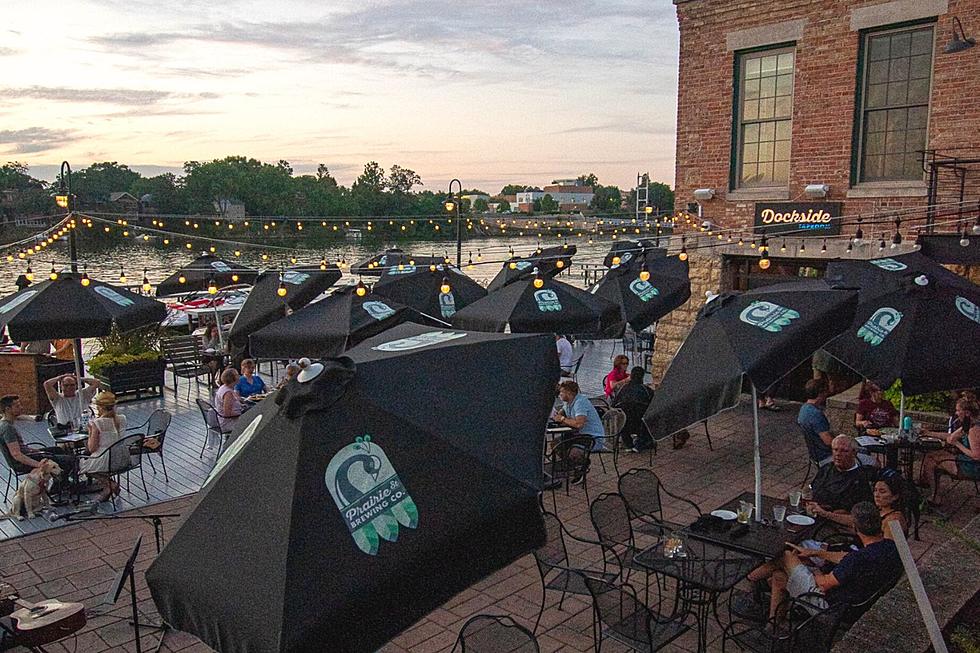 Dinner On The Dock Returns To Downtown Rockford For 2023
Prairie Street Brewing Co - FB
The best time of year is right before summer arrives because that's when we start seeing all the fun, outdoor events kickin' off in Rockford!
We've already started seeing opening dates announced for Food Truck Tuesdays, Rockford City Market, Big Bugs Exhibit at Klehm Arboretum, and the Butterfly Exhibit at Nicholas Conservatory!
Related: Rockford City Market Announces Opening Day For 2023 
Now, Dinner on the Dock's opening night was just announced and I can't wait to go sit on the dock at Prairie Street and grab drinks with my friends.
Rockford's Dinner On The Dock Returns To Prairie Street Brewing Co.
Every Thursday from May 11th - September 7th, enjoy Dinner on the Dock with tons of live music, delicious drinks, breathtaking views of the river, and endless conversations with your best friends!
 In May, the live bands will be as followed:
May 11th - Minimal; Pop, Classic Rock and Alternative
May 18th - Trippin Billies; nation's most successful Dave Matthews Tribute band
May 25th - HILLBILLY ROCKSTARZ; Chicagoland's #1 country band
FOOD & DRINK OPTIONS:
Walk-up Food Line
Brewpub Upstairs (sit down and full menu)
Sizz 'N Fizz Food Truck
Ice Cellar Bar
Dockside Taproom Bar
What's cool about Dinner on the Dock?
You can reserve a VIP table if you're feelin' fancy or even a boat slip.  If you're just looking to have a few drinks and socialize, there will be tons of open seating available.
I have a feeling every Thursday is going to be crazy considering the music lineup!
"This year we've taken it a step further and have booked acts seen on The Voice, CMT and AMT Music Awards, and American Idol. DOD is THE event of the summer for the Rockford metro area and we couldn't be more excited about the 2023 season. See you there!" [Prairie Street]
From 5-10pm, there will be food and beer options and from 6-9pm with live music.
Read More: Rockford's Food Truck Tuesday Returns To Nicholas Conservatory 
I suggest getting there early if you're trying to get a table without a wait time and a seat to see some awesome live music.  See ya there!
20 Things About Rockford Summers That Will Give You Instant Nostalgia
Remember when you had a summer break?
SEE THIS SECLUDED LAKEHOUSE IN FITHIAN, ILLINOIS!