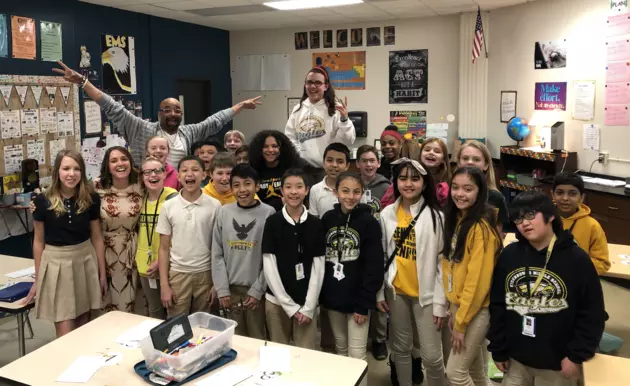 Teacher Of The Week Shows Tremendous Empathy For All Her Students
TSM
Congratulations to 97ZOK's newest Teacher Of The Week, Mrs. Priest from Rockford's Eisenhower Middle School.
Our newest Teacher Of The Week was nominated by one of her students, Alexis Novak.
Mrs. Priest should be teacher of the week because she is so kind and caring. She cares so much about her students. She will have a one on one talk with one of us whenever we need to talk to someone. She has talked to me, personally. She has sat down with me, and listened when I needed someone to talk to. She has helped my friend with her depression. She has done so much for us, and I can't thank her enough.
While speaking with us, Mrs. Priest spoke of her years in middle school as being the absolute worst for her. It's without a doubt, the most awkward part of growing up. It's in those moments that Mrs. Priest really shows her heart.
This wasn't my first time in this teacher's classroom. In 2015, the Rockford School District invited me to be principal for a day at Eisenhower.