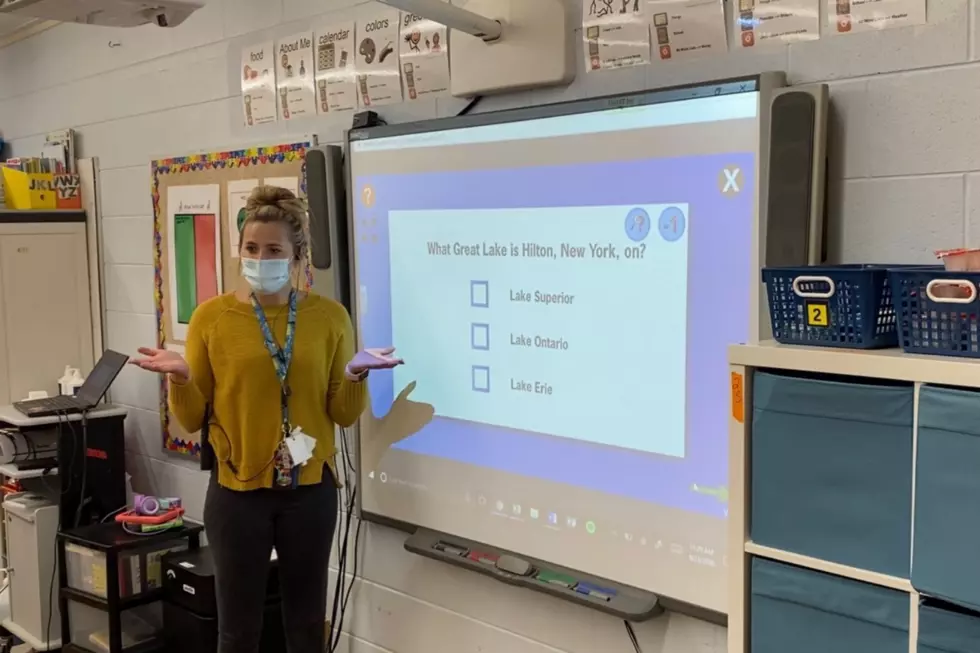 Our First Teacher of The Week Continues to Shine During The Pandemic
Credit TSM
The Fall 2020 School year looks nothing like any teacher expected when they first decided to become a teacher.
That's why educators are so amazing, because despite everything this year has thrown at them, they are still going above and beyond for their students and making things work. Our first Teacher of The Week for the Fall 2020 school year is going above and beyond despite everything that's going on this year.
Congratulations to Jenna Waelti from Windsor Elementary School. She was nominated by Sheryl Gray who's son Brennan is in Ms. Waelti's class. Her nomination letter reads -
Ms Waelti is a phenomenal teacher. My son Brennan is autistic and adhd and It takes a special person to be a structured classroom teacher and she always goes above and beyond for her students. She makes Brennan feel extra special always and any special things he needs or wants she makes it happen. He likes chocolate cereal she ordered him chocolate cereal for the classroom since they are eating in their classroom due to the pandemic. If she sees a behavior off on him she's on top of it and communicates with me right away. She is a very giving person and teacher and I don't think the structured classroom teachers get enough credit for the extra work they do with these kiddos. Brennan always gets excited when he goes to school and knows he's gonna see Ms Waelti. I love how I feel comfortable sending Brennan to school especially right now when it's high stress alert with the Covid-19 and Ms Waelti is one of the main reasons I feel comfortable sending Brennan to school.
Here's a picture of Brennan and Ms. Waelti from a field trip they took to an Ice Hogs game!
And here's some more that just proves more why teachers are going above and beyond right now -
You can nominate your favorite teacher to be our next Teacher of The Week HERE! 
20 Words and Phrases That Are So 2020